Since Jane Houston Jones and Morris "Mojo" Jones first moved to Monrovia in 2003 and began setting up telescopes in Old Town, they've attracted a group of fellow sidewalk astronomers who've become fast friends and every bit the true Old Town Sidewalk Astronomers.
Meet some of them here, and say hello when you meet them on the sidewalk. Feel free to join us yourself!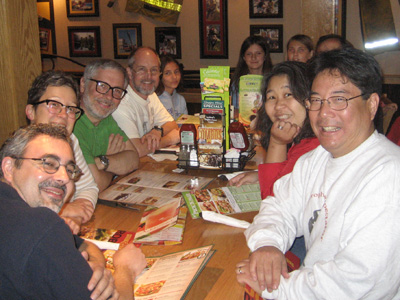 We love the late night hours at Applebee's after a long night at Library Park.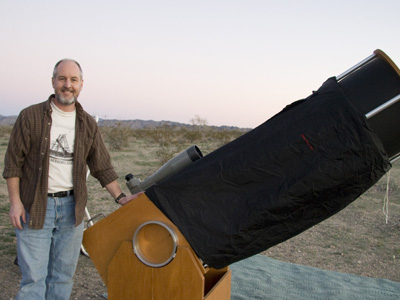 Dave Hasenauer loves taking his 18-inch out to dark skies.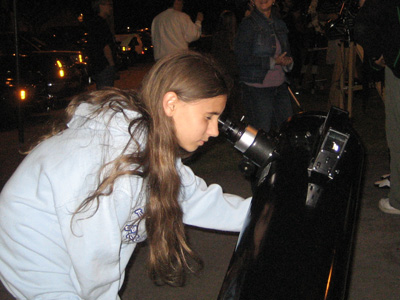 Elizabeth with her 8-inch dobsonian.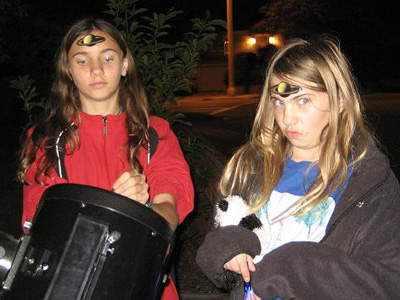 Elizabeth and Catherine with Elizabeth's 8-inch dobsonian.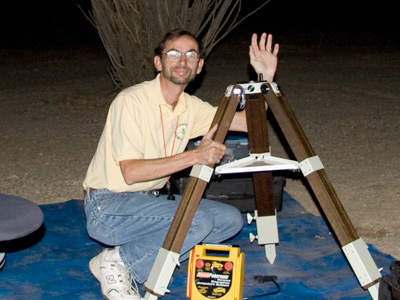 Gary Spiers setting up a tripod.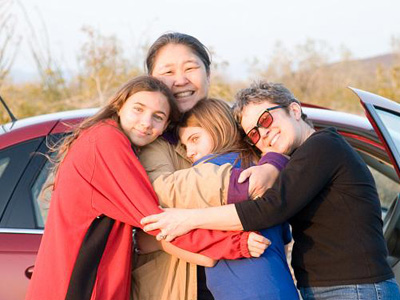 A cluster of astronomy girls, Elizabeth, Caroline, Catherine, Jane.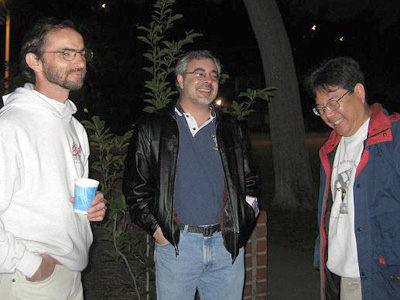 Gary, Scott Edgington, and Todd Kunioka.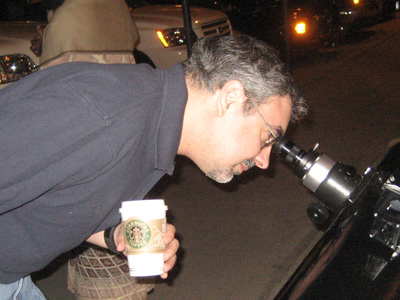 Scott Edgington at the eyepiece.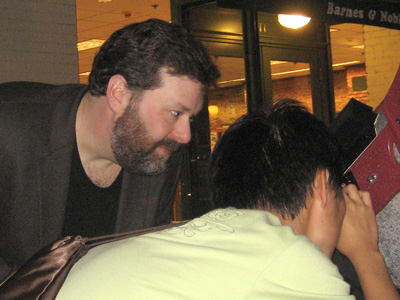 Todd Barber joins us in Old Town Pasadena.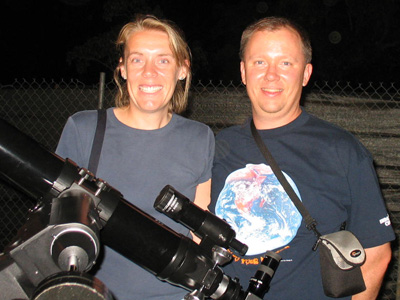 Tom and Daphne Traeger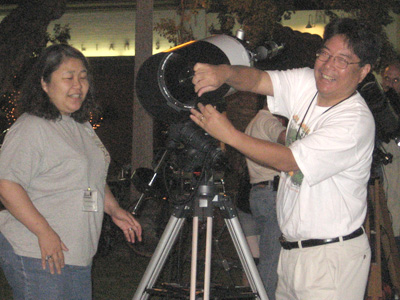 Caroline and Todd Kunioka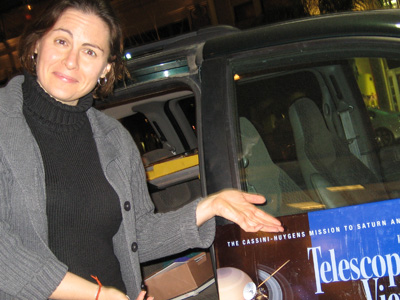 Becky Peterson joins us in Old Town Pasadena.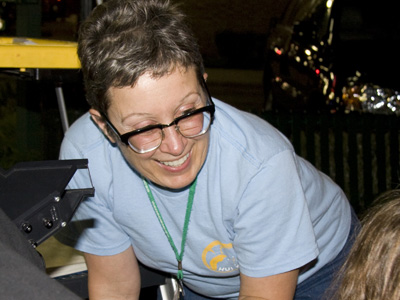 Jane Houston Jones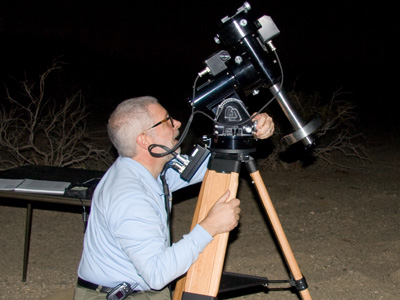 Morris "Mojo" Jones